Looking for family dentistry services in Burbank, CA? Michael Shirvani, DDS and his team are dedicated to providing you and your loved ones with high quality, personalized care for all your dental and oral health needs.
Best Family Dentist in Burbank, CA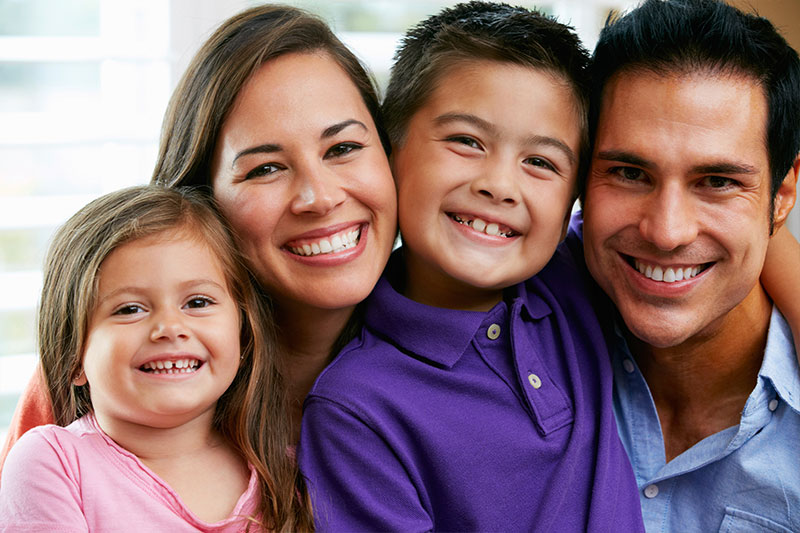 We realize that many patients, especially children and teens, can be anxious about going to the dentist. That is why our facility and procedures have been designed to ease the minds of all our patients, from children to adults. Whether you're coming in for a routine dental checkup, restorative treatment, or a cosmetic procedure to enhance your smile, you can be assured of a pleasant experience, from the warm environment to our friendly front office staff to our highly skilled hygienists and dentist.
Individualized dental care for your loved ones
Our mission is to make dental care for you and your loved ones fun, convenient, and effective. Dr. Shirvani and his friendly team provide care for patients of all ages. Our approach to dental care is always gentle, compassionate, and individualized, thanks to our talented team, who stay up-to-date on all the newest technology and training.
Each case is unique. That is why we take the time to talk with you and perform a thorough oral exam, so we fully understand your particular needs. Whether you want preventive, restorative, or cosmetic dental care, we will recommend a personalized treatment plan that meets your needs and desires, while treating both the symptoms and root cause of the problem.
Multiple dental services under one roof
We offer a wide range of dental care services so you can receive all the treatments you need to restore the health of your mouth and transform your smile under one roof.
Our services include:
Preventive services - professional teeth cleanings, regular exams
Periodontal services - gum disease treatment
Orthodontic treatments - Invisalign
Restorative treatments - bridgework, crowns, dental implants
Endodontic treatments - root canal therapy
Cosmetic treatments - teeth whitening, bonding, veneers
Overall health concerns - bad breath, smoking cessation, clenching and grinding
Emergency treatment
Visit us Today
Whether you're planning your toddler's first dental checkup or teeth whitening to improve your smile, you can schedule all the necessary treatments in one friendly location, with only one phone call. Contact our office in Burbank, CA to schedule a meeting with Dr. Shirvani.