The ADA recommends that you visit your dentist every six months for professional teeth cleaning and an oral exam to check for any problems with your teeth and gums. People at high risk for dental problems, like pregnant women, may need more frequent dental visits, while those at low risk may benefit from annual check ups. During your next dental checkup, Michael Shirvani, DDS will instruct you on the best time to schedule your next appointment.
Why schedule routine dental checkups?
Professional cleaning and exams are part of your preventive care, which is essential for everyone, from children to adults to seniors. It is particularly important for children to ensure that their teeth are growing properly with no cases of dental caries, so they can develop strong and healthy adult teeth later on. Starting early also ensures that children cultivate good dental habits that will help them maintain their natural teeth throughout their life.
Dental Exam & Cleaning Near Me, Burbank CA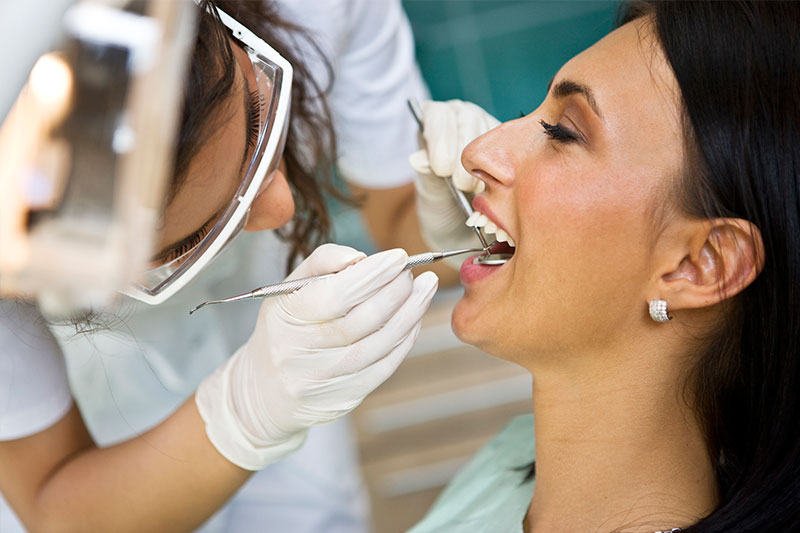 We believe in early detection of dental problems before they worsen. If you have a toothache, sensitive tooth, bleeding gums, bad breath, or other oral issues, a timely diagnosis can help to detect the early signs of cavities, gum disease, and other problems. Dr. Shirvani will recommend the appropriate restorative treatments to repair and prevent problems as they develop.
Oral health is also connected to your general health. Professional cleaning is necessary to remove tartar and prevent the accumulation of plaque and bacteria in your mouth that may lead to gum disease, and increase the risk for diabetes, heart disease, respiratory disease, cancer, and osteoporosis, among others.
Preventive care can also save you a lot of money by avoiding costly treatments. Oral cancer affects about 40,000 Americans each year. If it is caught early during routine dental visits, it can be successfully and cost effectively treated.
Schedule your routine visit today
We don't just fix issues as they come up. Through regular professional cleanings and dental checkups, we can prevent most problems before they even get started. Where a problem already exists, we design your custom treatment plan so it not only addresses the symptoms, but also solves the root cause of the problem. In addition, Dr. Shirvani will recommend lifestyle changes to help maintain your optimal oral health, and schedule follow up visits to help keep you on track.
Schedule your checkup today with Dr. Shirvani for a professional teeth cleaning and dental exam in Burbank, CA.