Dental implants provide one of the best ways to replace missing teeth and restore the optimal function and beauty of your mouth. Placing dental implants requires the use of state-of-the-art 3D digital imaging and advanced implant planning software to analyze your jaw anatomy and identify the best site for the implant before surgery. After surgical placement of the implant, you need to wait 4-6 months for the gums to heal before the replacement tooth can be placed.
Dental Implants in Burbank, CA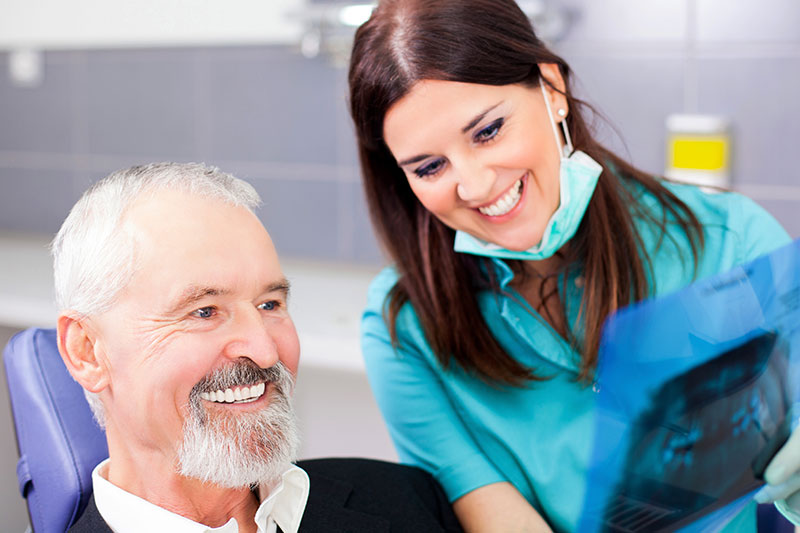 With his training and experience, Michael Shirvani, DDS has the proficiency and commitment to ensure the safety and success of tooth replacement using implants, whether its a single implant to support one tooth, or multiple implants to support dental bridgework or dentures to support many teeth in an arch.
There are many reasons why people choose dental implants in Burbank, CA, including:
Natural result in terms of tooth appearance and firmness
Permanent tooth replacement for front or back teeth
Functions like healthy natural teeth so you can enjoy your usual foods and care for your mouth as usual without necessarily giving the new tooth any special attention
Can be used to replace one or more teeth without affecting the health or structure of neighboring teeth like conventional bridgework
Can be used to support a denture, making it more secure and comfortable
Can be used to support a bridge to replace more than one tooth, as an alternative to removable partial dentures
They stimulate the jawbone to prevent bone resorption, which can make your face appear older
Types of dental implants
Depending on your case, Dr. Shirvani may recommend one of two types of implants:
Endosteal Implants - these are titanium screws that are surgically placed in the jawbone and bond with it over time.
Subperiosteal implants - these are surgically placed under the gum, but above the jawbone. This means that the implant won't bond with the underlying bone.
Subperiosteal implants may be recommended for patients who lack sufficient healthy natural jawbone at the site of the missing tooth for an endosteal implant, and are not willing to undergo bone augmentation, sinus lift, or ridge expansion procedure to rebuild it.
Am I a candidate for dental implants?
Dental implants can be used to replace one or more missing teeth, either alone or with dentures. Some additional procedures may be necessary to provide sufficient bone material to bond with the titanium post. Please book your consultation with Dr. Shirvani in Burbank, CA for a proper assessment of your case.